London Lighthouse
The London Lighthouse was a centre and hospice for people with HIV/AIDS in Ladbroke Grove, opened in 1986. Sam Dolbear is embarking on an oral history project with those involved with its foundation and maintenance. The first interview was with Beattie Dray, a former nurse at the Lighthouse in the late 1980s, who also featured in a 1989 BBC documentary about the Lighthouse. Sam is also accumulating a physical archive of materials relating to the Lighthouse. If you would like to consult it or have anything to donate, please contact us here.
Beattie at MayDay Rooms on the day of our interview (16 January 2020):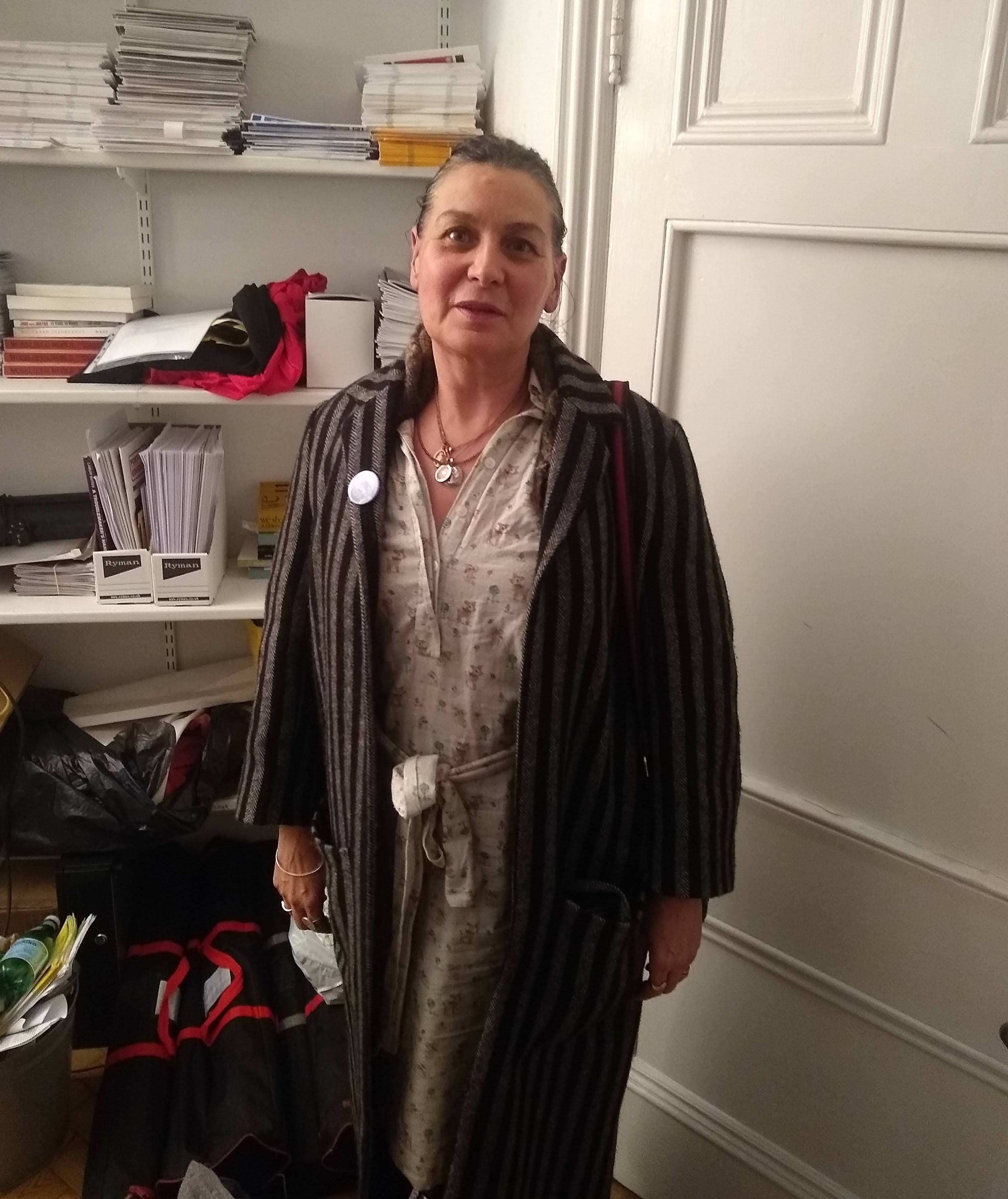 Beattie appeared in this BBC documentary about the Lighthouse
In 1987, a group of fags and dykes attended an opening meeting of the 'AIDS and Photography Group' at the London Lesbian and Gay Centre in Farringdon. The group aimed to use art and cultural activism to challenge the homophobic, stigmatising representations of people with AIDS that were prevalent in the mainstream media in the UK. Two exhibitions developed, Bodies of Experience (1989) and Ecstatic Antibodies: Resisting the AIDS Mythology (1990). Bodies of Experience was a collaboration between The Photo Co-op and Camerawork Gallery of Photography, facilitated by art historian and AIDS activist Simon Watney and the 'photo-therapist' Jo Spence. The exhibition used photo-documentary and image and text works to provide counter-representations of people living with AIDS and AIDS workers, and had a wide-ranging tour, including installations in Sheffield, Edinburgh and Nottingham. Conferences were organised at each venue, featuring local artists, statutory and voluntary AIDS workers from the area, in an effort to mobilise the power of art to save lives. (Words: Theo Gordon)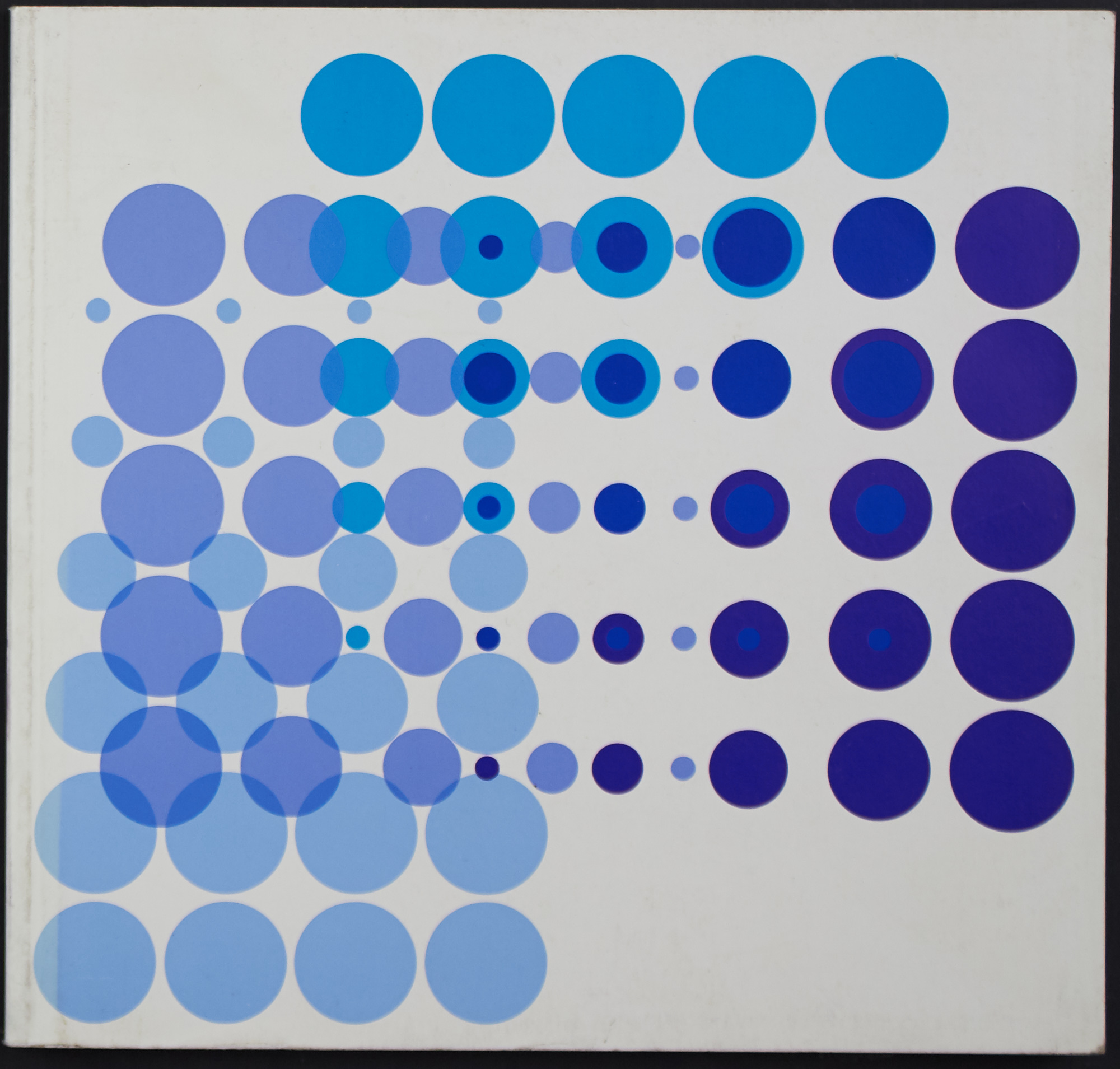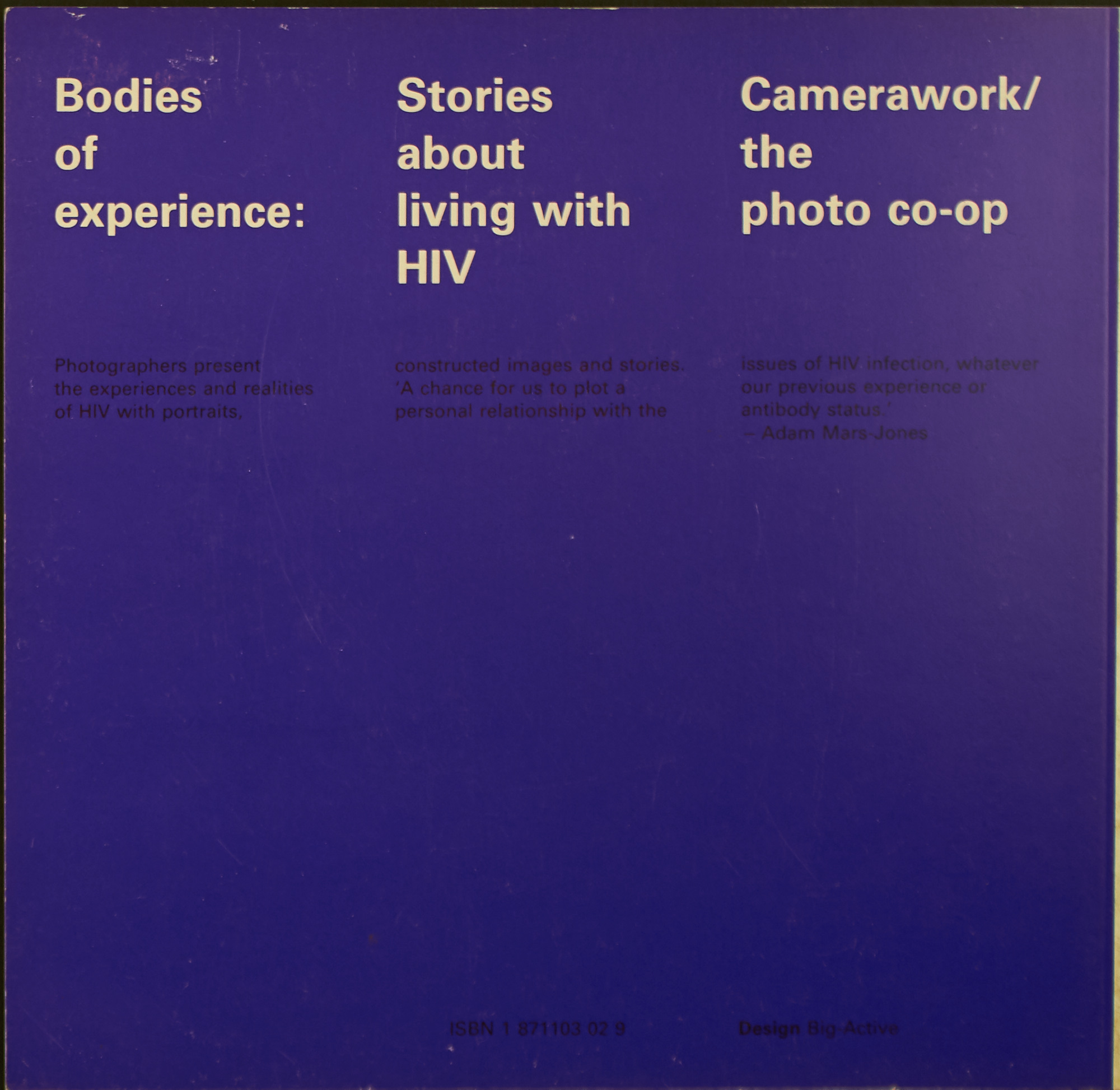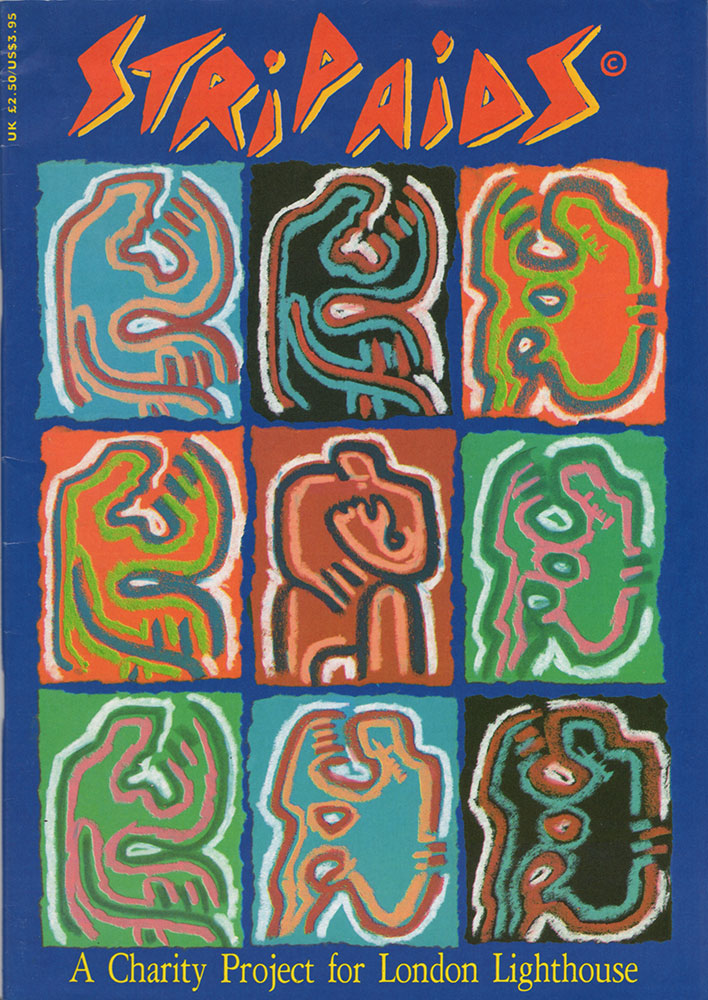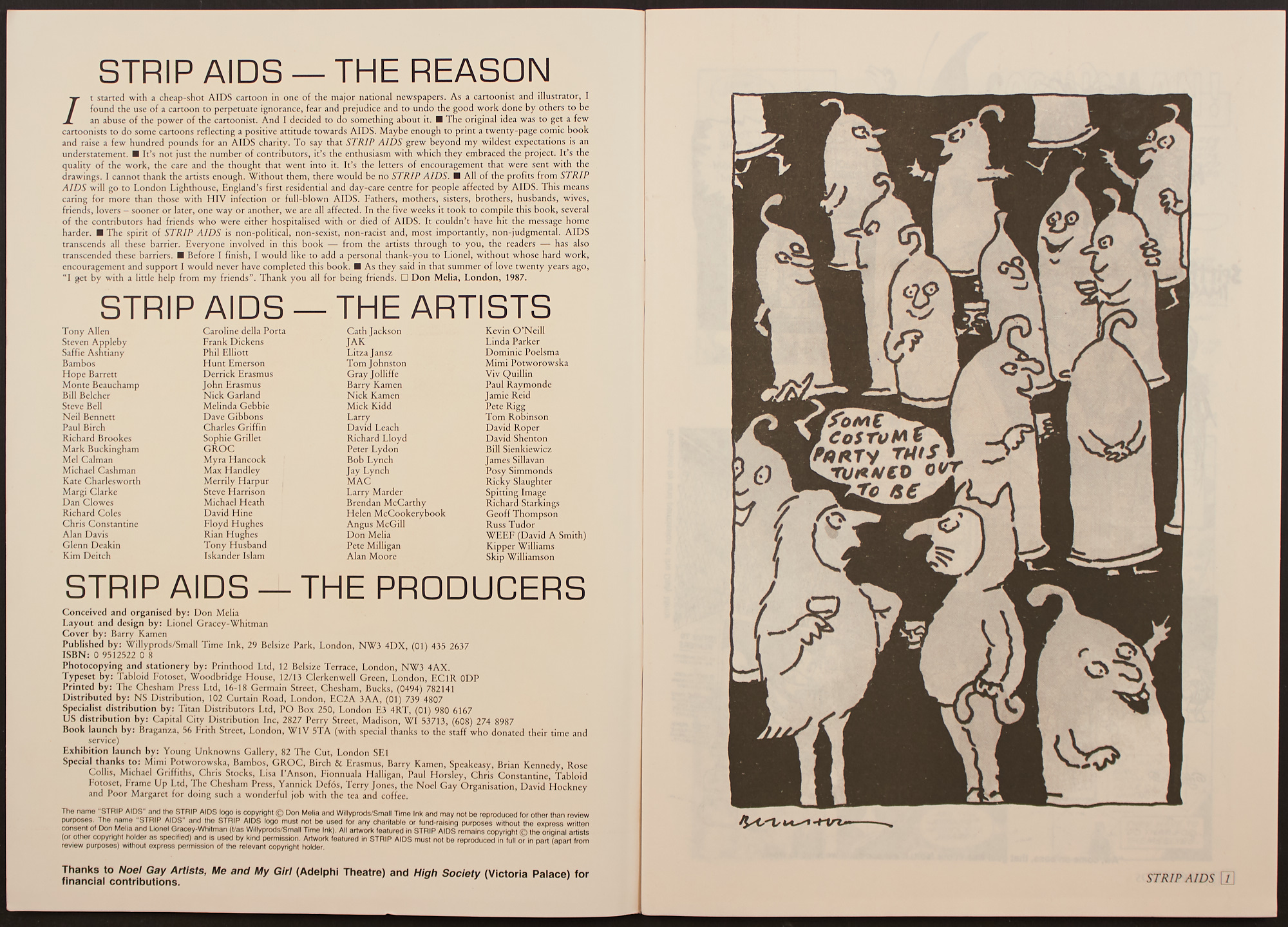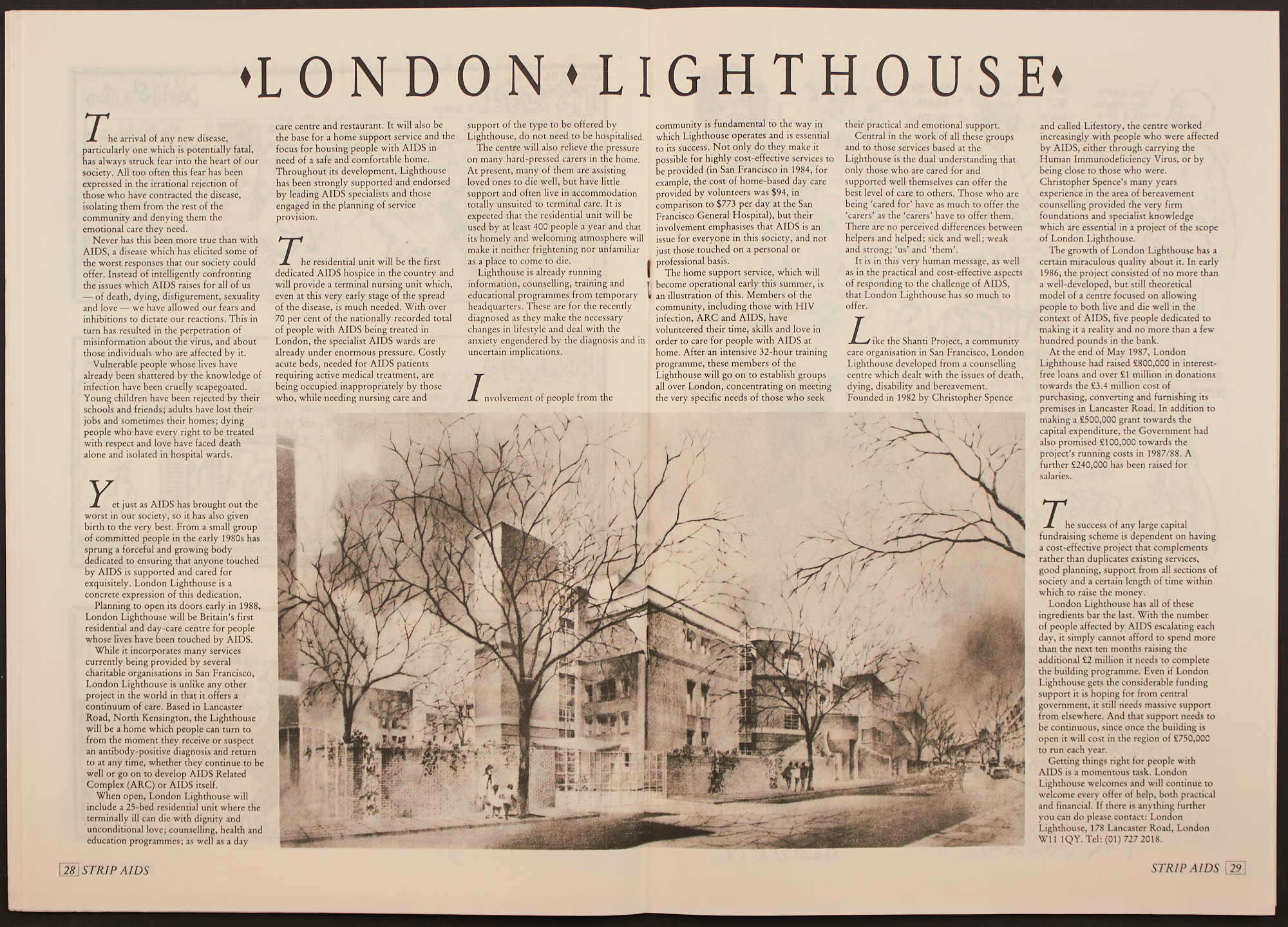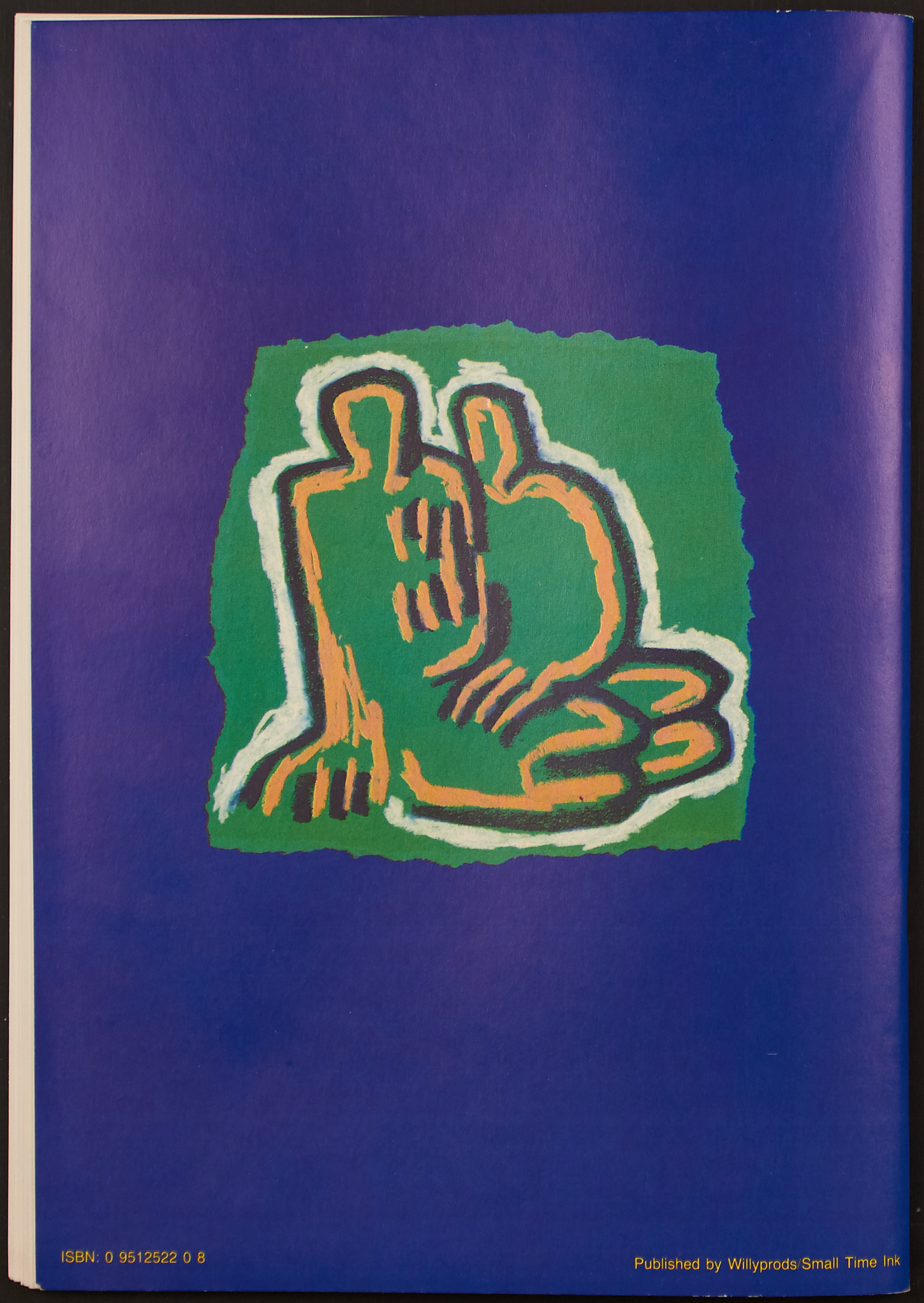 Thank you to Paul Sammut for this recommendation. There is a hard copy in our archive. See also Paul's call for contributions on
comics and HIV/AIDS
.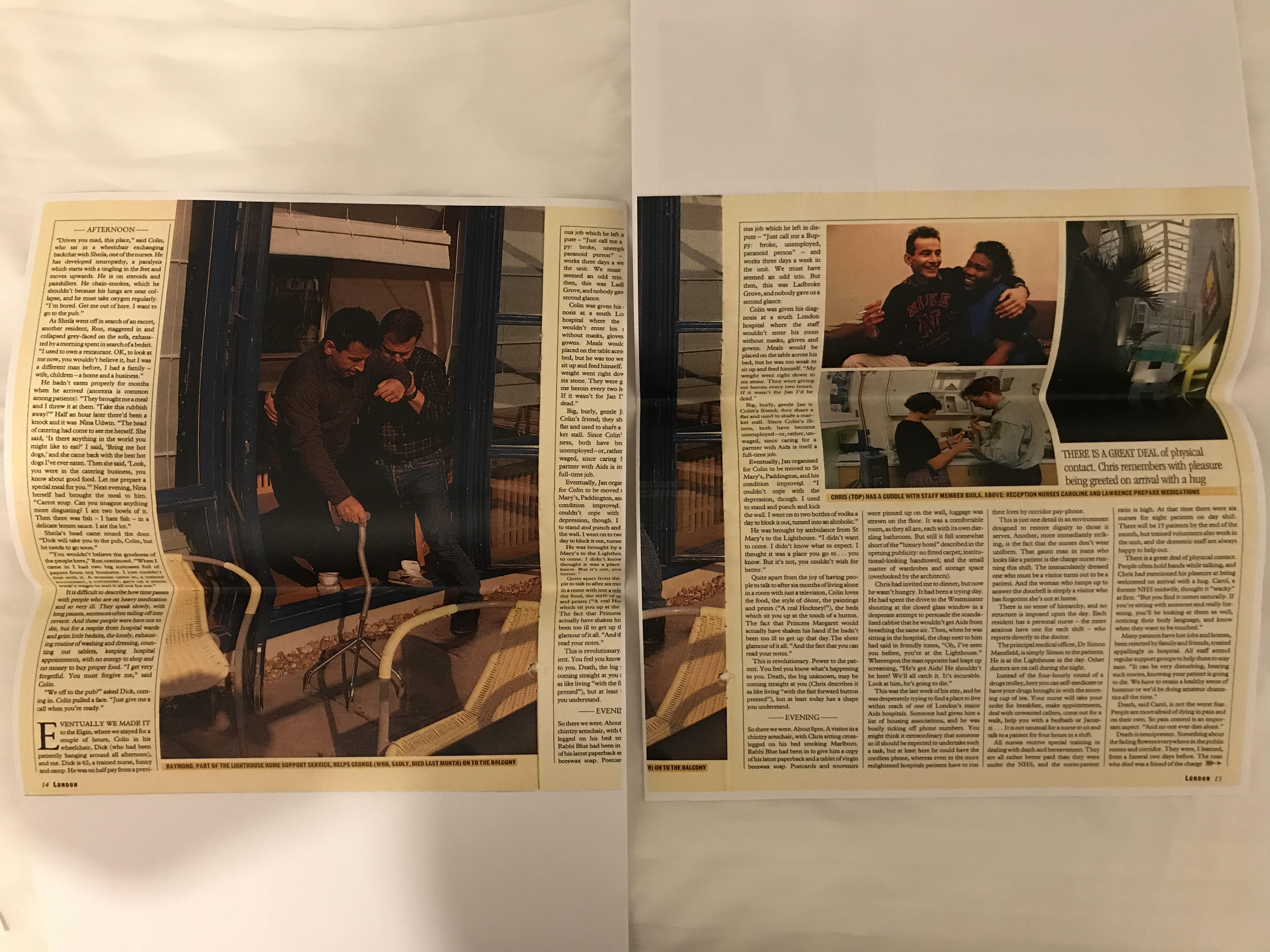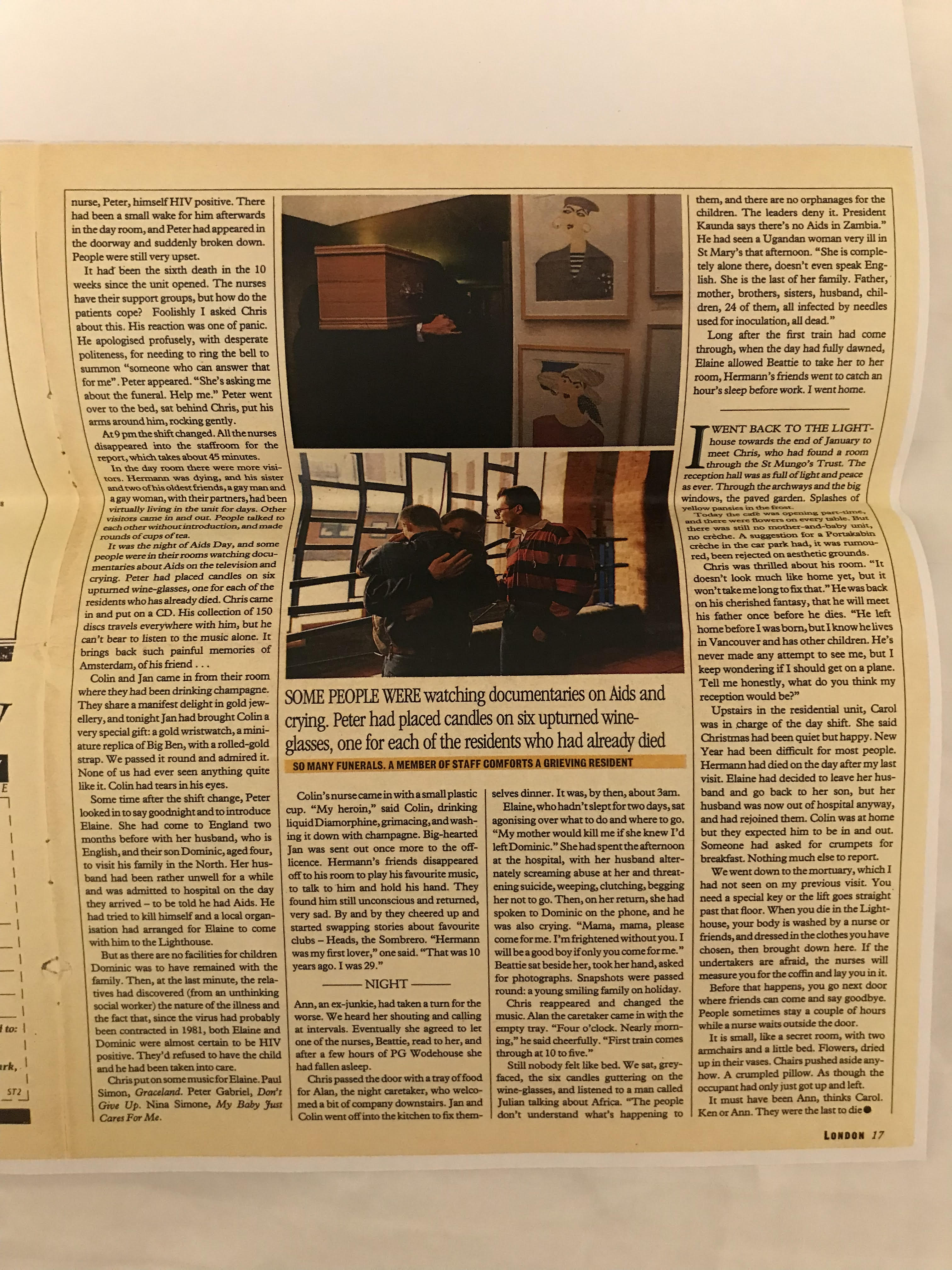 Images from Theo Gordon, from the *Sunday Times Magazine*. There is a hard copy in our archive.
Below is some music compiled from the exhibition 'I've Got U Under My Skin': AIDS & Classical Music held at the University of British Columbia in Vancouver between 15 September 2022 and 15 January 2023. It contains mostly classical music that was written in the wake of the AIDS-crisis.
Producer/archivist: Sam Dolbear