Ernst Schoen Files
Since 2018, Esther Leslie and Sam Dolbear have been working on a research project on the anti-fascist radio producer Ernst Schoen (1894-1960). This included a reconstruction of a radio production at the Bishopsgate Institute in December 2019: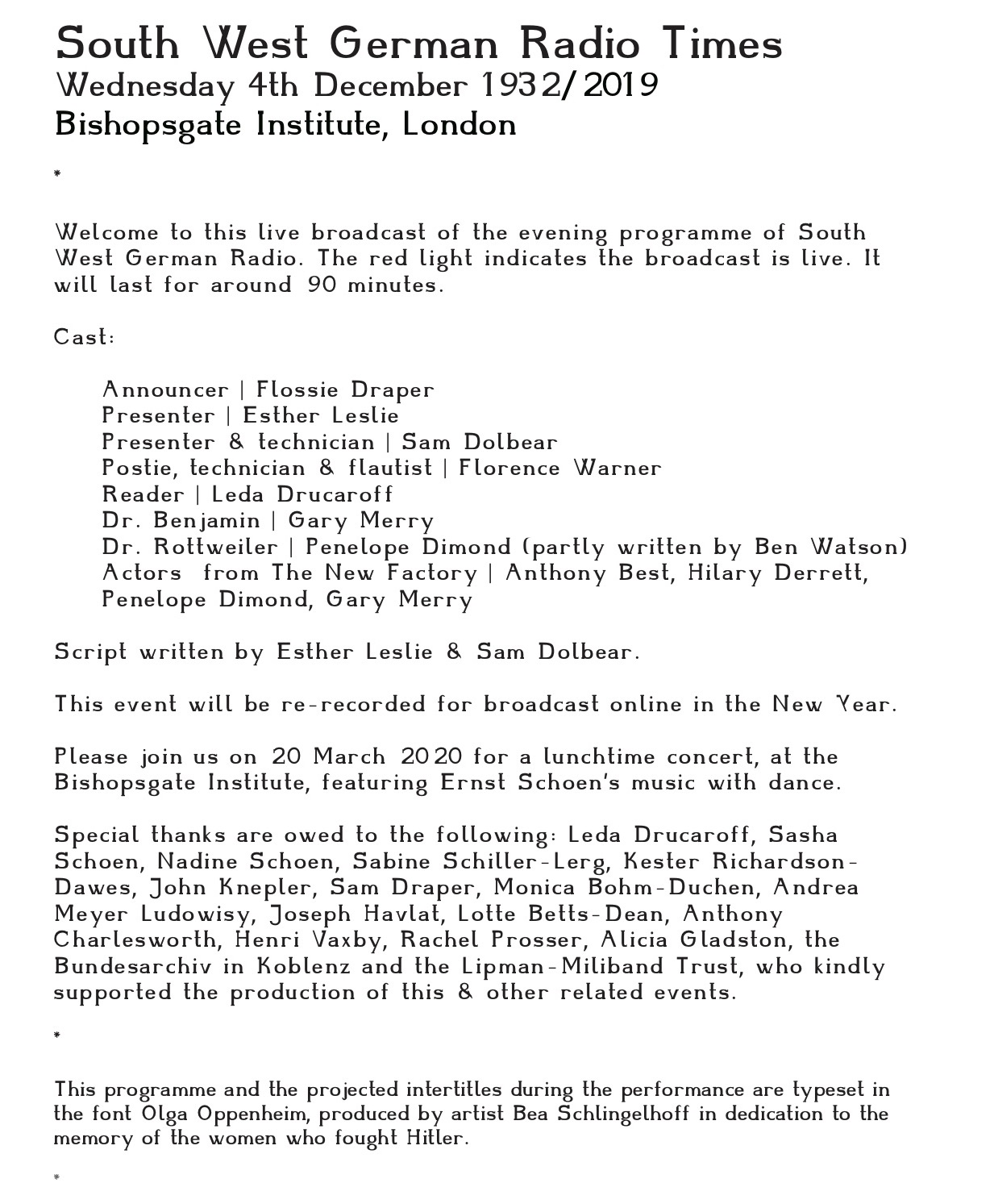 We are currently working to transform this evening's performance into a radio programme, which will be available here in the near future.
The next event – a concert – will happen later in the year at the Bishopsgate. In the first section of the concert, singer Lotte Betts-Dean and pianist Joseph Havlat will perform a song-cycle written in 1932 in memory of Schoen's friend Fritz Heinle, who died tragically young in protest at war.
In the second half, Alka Nauman and Lucie Palazot will reconstruct a dance performance from 1924, in the manner of Henri Châtin-Hofmann (second husband of notorious cabaret performer Anita Berber) in historical costumes specially reconstructed by Alicia Gladstone.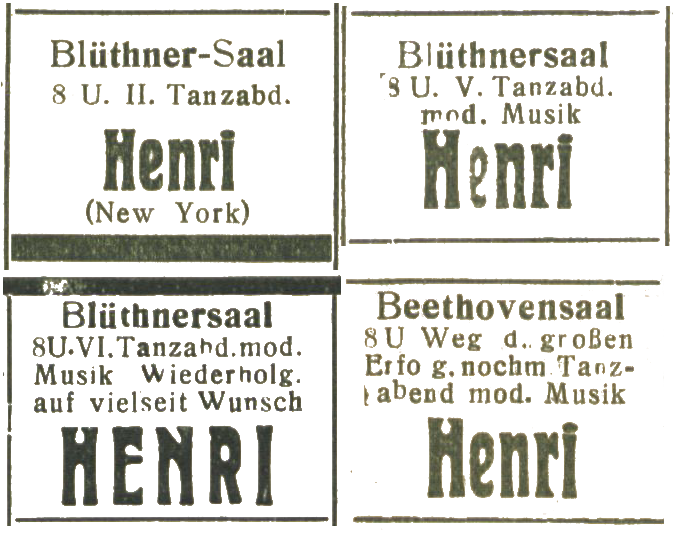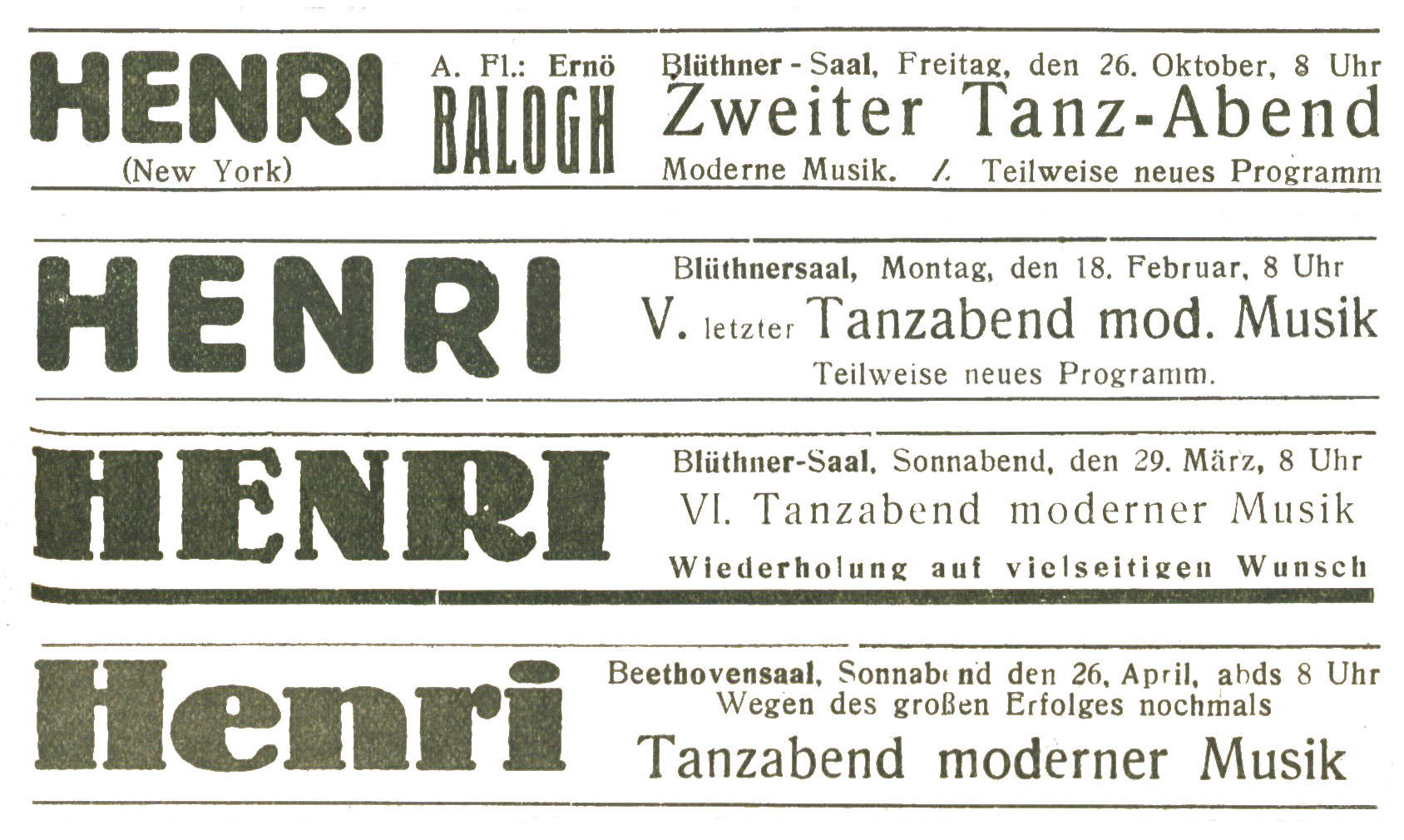 The music, a series of short pieces, including one by Schoen, is selected from the original programme and played by pianist Samuel Draper.
This project is partly supported by the Lipman-Miliband Trust.