Diary of a Squat 1989
DIARY OF A SQUAT – JEAN DELARUE (1989)
This rare book is from the 56a Archive, a highly-recommended social centre in Elephant And Castle, London.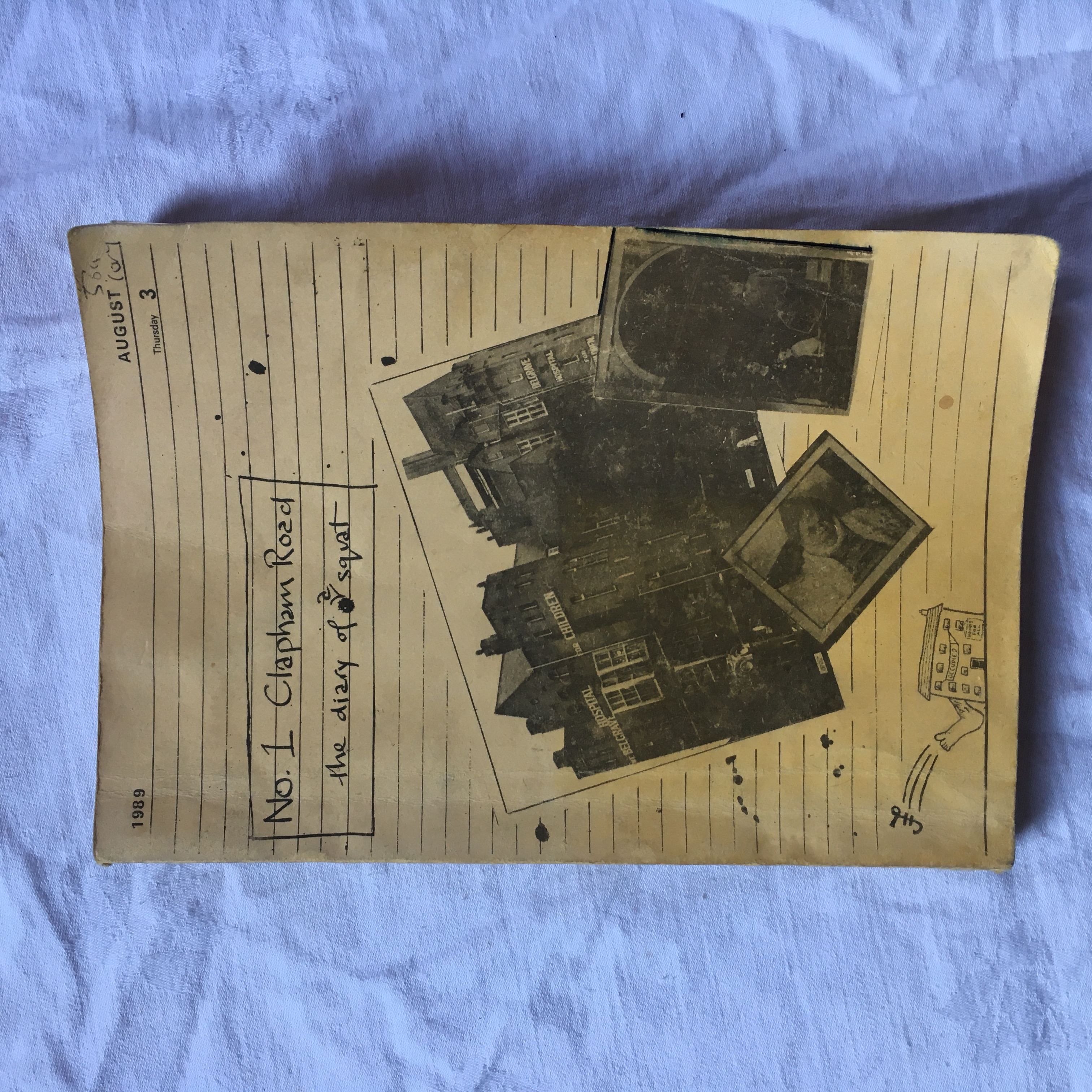 We have edited a short selection from the entire audiobook which you can download for free from prisonism.co.uk.
Diary Of A Squat was written by Jean Delarue during his time spent at 1 Clapham Road, an autonomous housing project for people who were homeless during Margaret Thatcher's 1980s. It was situated in Belgrave Children's Hospital, a landmark building that still stands opposite Oval Tube Station. The tall and ornate red brick Victorian 'arts and crafts' vestige was designed by Charles Holden (most famous for his Art Deco London Underground stations). It was sold to property developers in 1985 then stood empty until 1989, where Jean picks up the story.
Squatting culture was (and still is) a refuge for those who didn't (and don't) toe the economic treadmill. 1 Clapham Road (sometimes also called 'The Belgrave') housed migrants finding their feet, pensioners without pensions, ex-prisoners, thieves, depressed philosophers, drug addicts and middle-class idealists. In other words, a genuine counter culture (as opposed to the type that is marketed by a record label or an art gallery).
The beauty of this book is the way it ambles with the rhythm of life; its pace alone is an affront to today's caffeine and social media. Get ready for scrounged courgettes, hippy curries and gripes about dirty dishes, punctuated with the occasional hammer attack, arson and arrest.
Diary Of A Squat chronicles capitalism's castaways tenderly building a community, while the usual suspects throw spanners in the works. The council, church and charities offer (or enforce) their irritating interferences; hacks swoop for sensational scoops but are schooled on journalism ethics then sent packing; authoritarian individuals try to seize power but the squatters, wise to their game, "choose freedom and equality rather than three cooked meals a day and a TV".
Some of Jean's ideas and language will now be frowned upon in leftie circles, but bare with him because the broader lessons (less theory, more practical application, less dogma, more acceptance) are excellent and can be applied to our predicaments of present.
Thirty years later we have Thatcherism on steroids. The inevitable tents and sleeping bags in every urban nook and cranny, enforcement officers to sweep the problem under the carpet, property value that results in far less places of refuge, and charity complexes to quell the liberals. 1 Clapham Road is pitch-perfect with London's trends: go and look up through the windows and you'll see a homogenity of Guardian readers with Goddard box sets and Tate Modern posters.
We also have similar glimmers of hope: while local councils sat on their hands during 2018's freezing winter, the excellent Streets Kitchen went hands-on and opened Sofia House in Central London. Museum of Homelessness is very worth donating to as well. Anyone who listens to this and has time and money should direct it towards these 'solidarity not charity' type operations.
Follow Streets Kitchen,
Museum Of Homelessness,
56a and Carl (Dorothy doesn't have social media).
And if anyone has any leads on Jean Delarue then please let us know!.